To update your password, simply log into your Headspace account from a browser here. Go to your name in the top right corner of the screen (or the 'Profile' tab on a mobile browser) and then click on the 'My Account' section. Scroll down the page and then click on 'Change.' From the new screen that appears, you will be able to update your password and click 'Save.'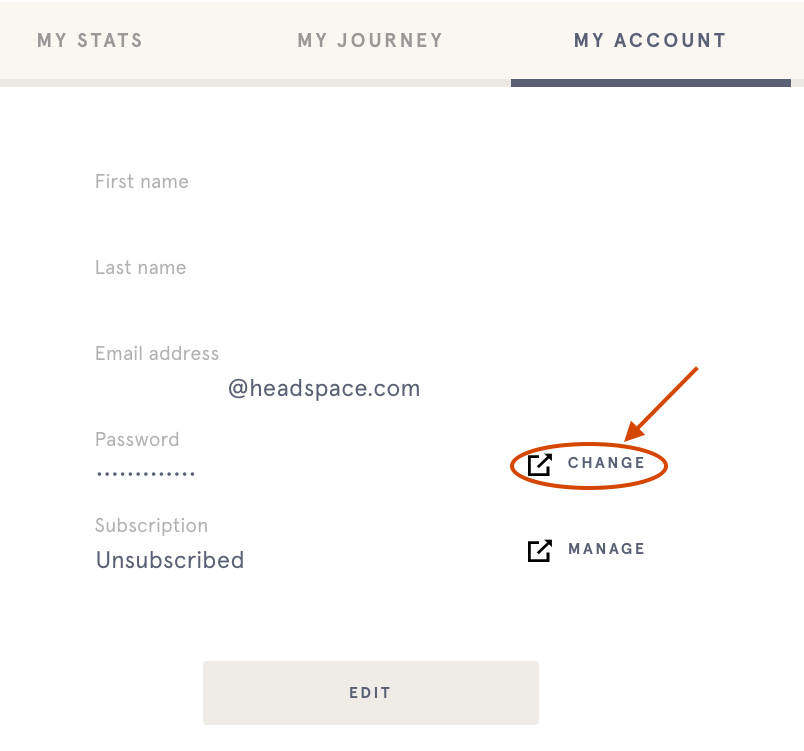 If you've forgotten your password, go here to reset it.
Please note that if you've registered with Headspace using your Facebook credentials (the 'Sign up with Facebook' feature), you will not be able to update your email address or password via Headspace. You'll need to send us a note at help@headspace.com for further assistance.