You can purchase a Headspace subscription to unlock the rest of the Headspace library by visiting us at https://www.headspace.com/buy. Simply choose from one of our three subscription options (monthly, yearly or lifetime).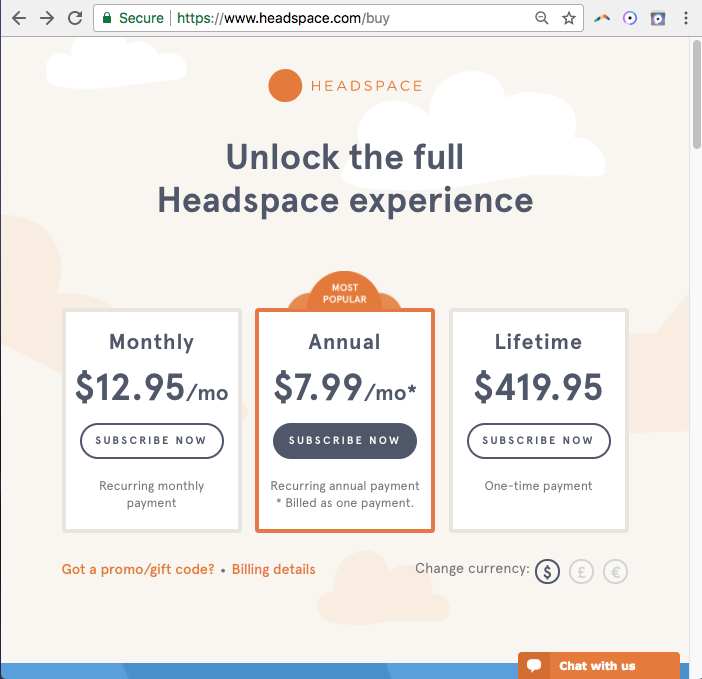 Once you've chosen and purchased a subscription, your account will automatically unlock the entire Headspace library of content. If it doesn't, please just re-login to your account.

Need more help? Feel free to chat with us LIVE if you see the "Chat with us" option OR you can email us at help@headspace.com. We're happy to help!