You can resolve this issue by Restoring your Purchase.
Here's how:
1. Log in to your Headspace account
2. Scroll down to the "Subscribe Now" on the Home Screen
3. Tap "Subscribe Now"
4. Tap "Restore Purchase" once the Buy Screen appears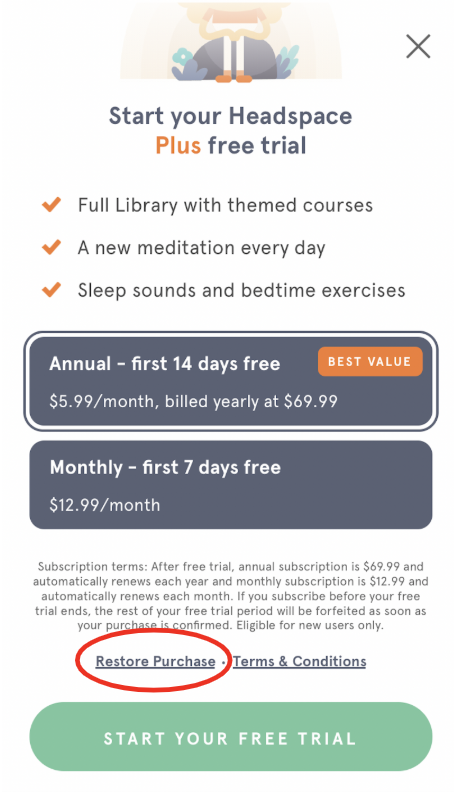 ----------------
Previous Updates:
We have had reports of members purchasing a subscription via Google Play, but the paid content remains locked. Our Engineering Team is aware of the issue and working hard on a fix.
If you are paying with State Bank of India (SBI), please click HERE for more information.
If you are still running into trouble, please send an email to: help@headspace.com.