You can now favorite content on the Headspace app! This will allow our community to more easily access their favorite things.
For now, this feature is only available to our members who use the iOS and Android app in English, but we hope to have this feature available to other languages soon.
How do I favorite a course?
First, select a course: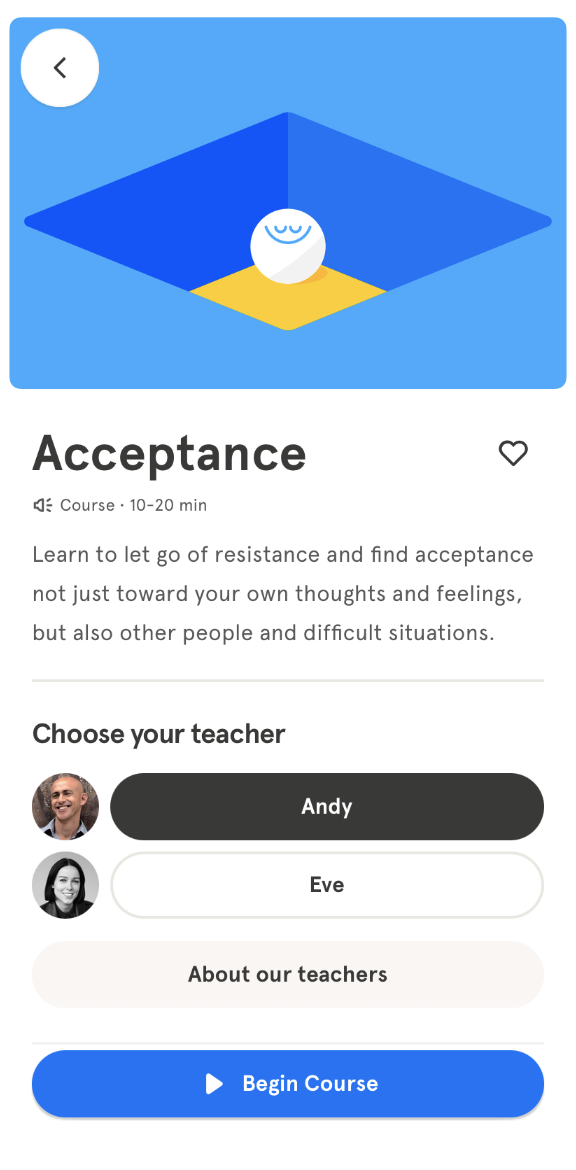 Next to the title of the course, will appear a white heart. Press it, and it will turn red.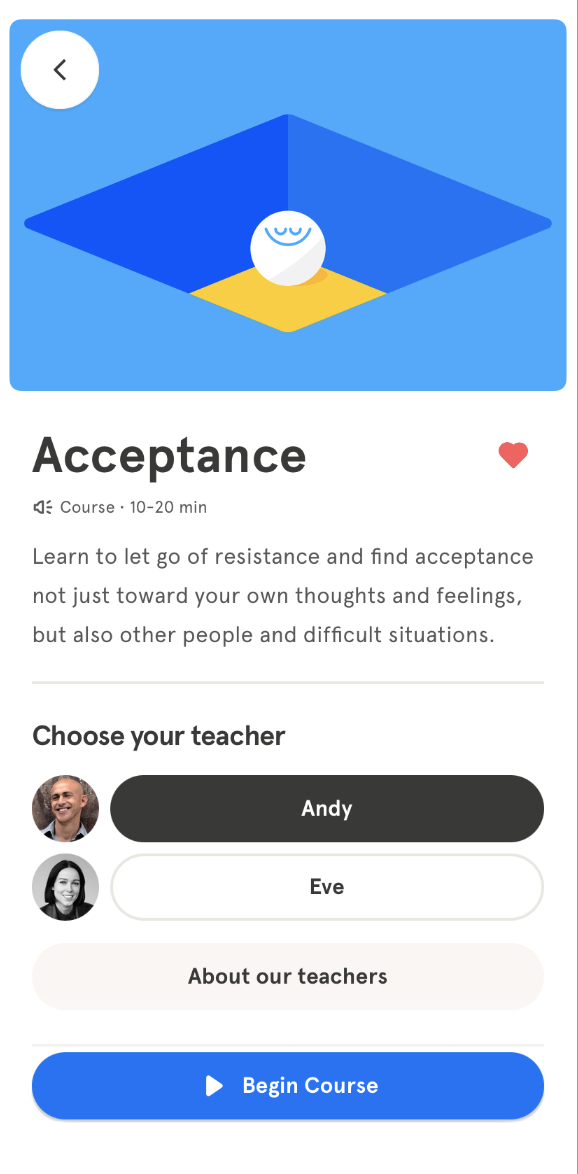 You can now see your favorite courses on the the Today tab under the Wake Up.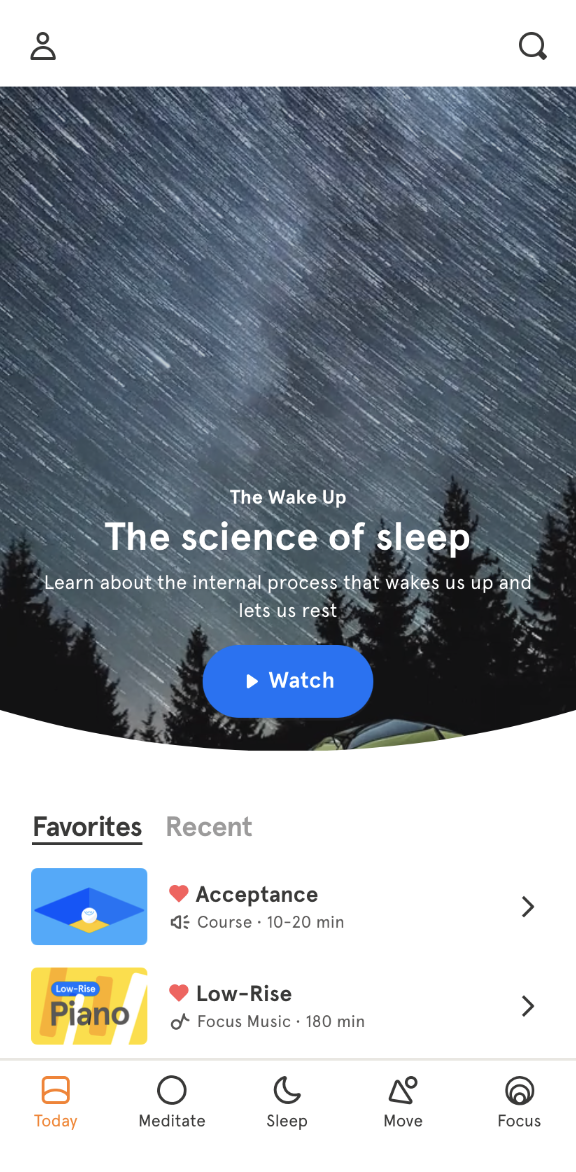 You can also scroll down, press "See all favorites" and view all of your favorited courses.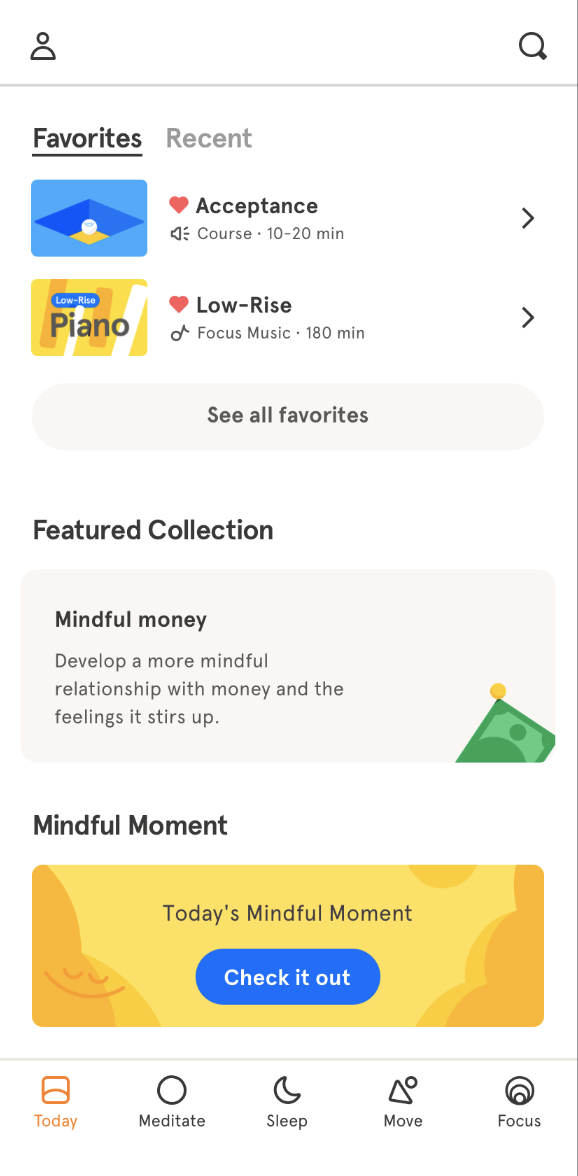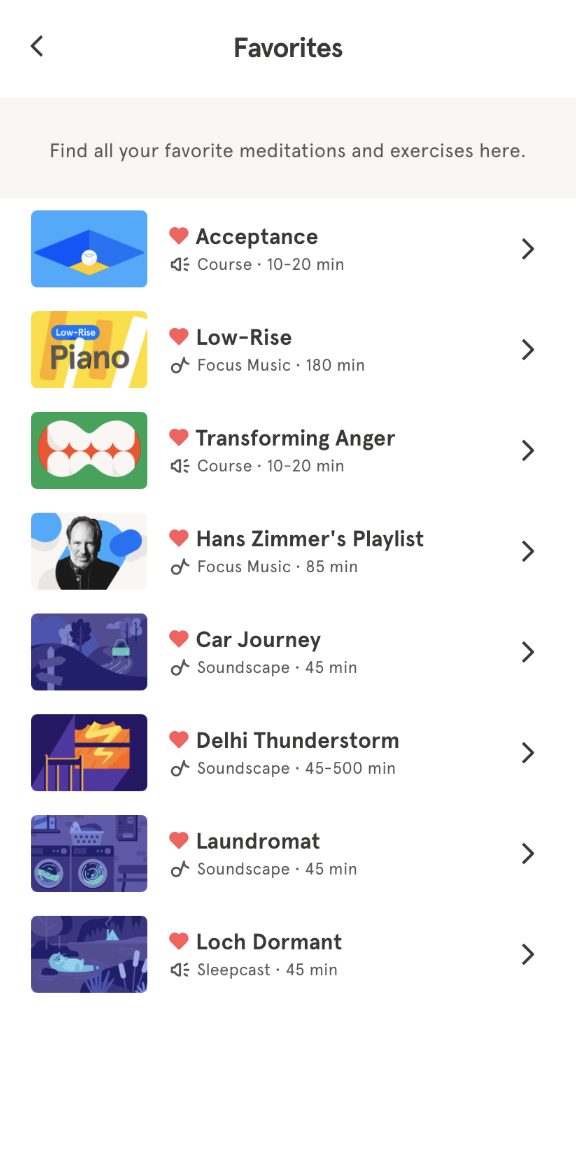 What if I'm not seeing this option?
First, make sure that you are using the Headspace app in English. Next, perform a reinstall of the app on your device to ensure you are on the most updated version.
If you are still not seeing this feature, we apologize for the trouble! Send us a note to help@headspace.com so we can further assist you.