If you purchased your subscription through headspace.com, just log out and log back in again to your account. That should refresh your account and allow you to move forward with your Headspace Journey.
If you purchased your subscription via the in-App feature on your Apple iOS device or Android device, follow the instructions below:
Launch the app and log in
Tap on any Pack or Single Session that is not free, and select "Subscribe to Unlock"
Select the "Restore purchases" option (see screenshot)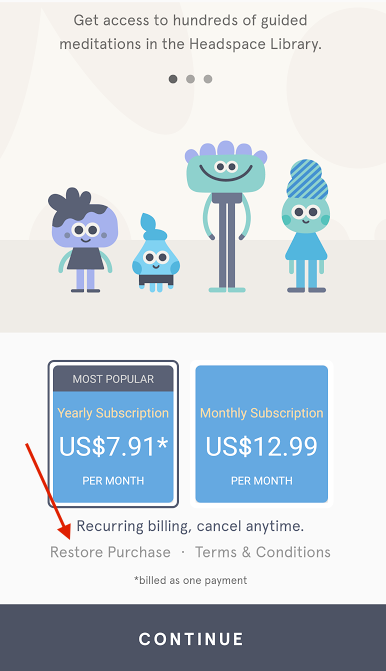 If you are still having trouble after trying the steps above, reach out to us at help@headspace.com.