We're sorry about that!
If you purchased your subscription through Headspace.com and your new subscription did not automatically activate, simply re-log into your account on your device. That should immediately refresh your account and allow you to move forward with your Headspace Journey. 
If you purchased your subscription via the in-App feature on your iOS device or Android device, just follow the instructions below:
Launch the app and then log in
Tap on any Pack or Single Session that is not free, and select "Subscribe to Unlock"
Select the 'Restore purchases' option (see attached screen shot)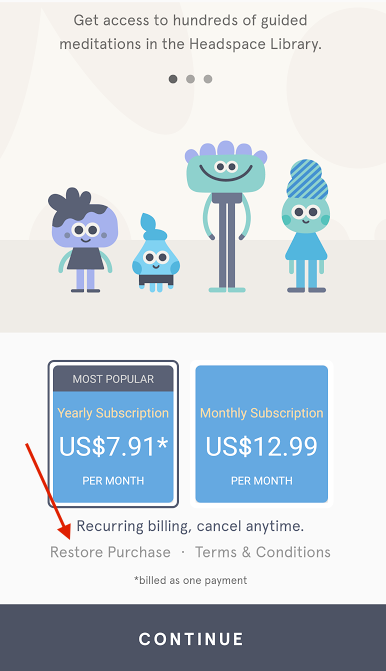 If that doesn't do the trick, you might be experiencing this issue.