It sounds like you might be interested in our Headspace for Teachers program. Because of the vital yet challenging job teachers do, we offer free subscriptions to Kindergarten through 12th Grade teachers and support staff. These subscriptions can be used for personal use, as well as in the classroom.
If you are interested in this program, please visit https://www.headspace.com/educators
Select your country, or state, from the drop-down menu and continue with the next steps!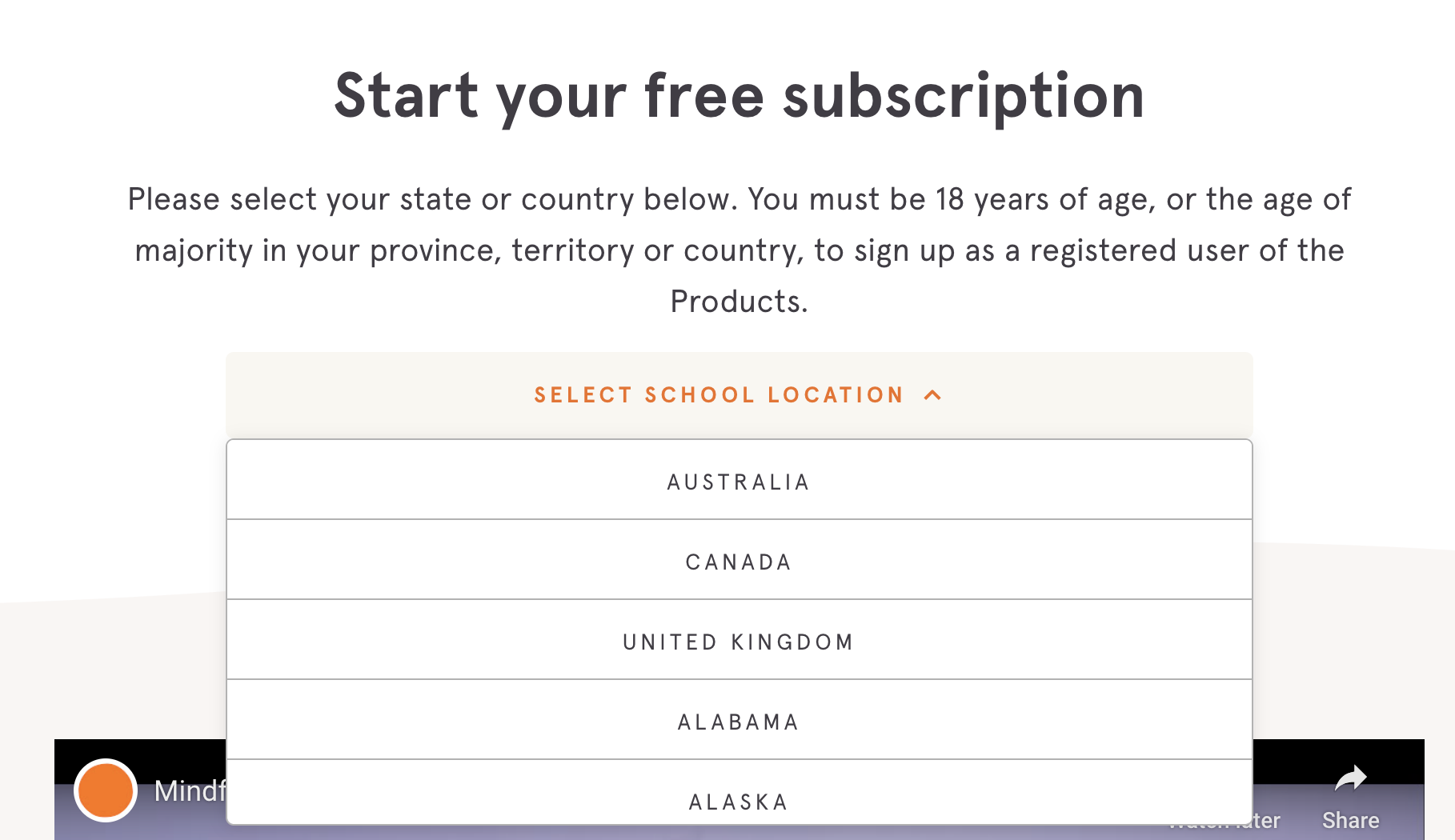 Please note this offer is currently only available for teachers in the US, UK, Canada, and Australia.
If you are in the US, but receiving the notification "Member with this email doesn't match organization's enrollment rules" please click HERE and fill out all required information.
Once you fill out the form in the link above, please check headspace.com/educators again after 3 business days to re-enroll. Your school should be added by that time.
Need more help? Email us at help@headspace.com.