At this time, Today's Meditation sessions are only available for 24 hours and then they are replaced by the next day's session. There is not an option to listen to previous days' sessions or save them.


Most of The Wake Up episodes are available as a collection in the app. Simply tap on the "Explore" tab, and scroll down to find the "The Wake Up" collection.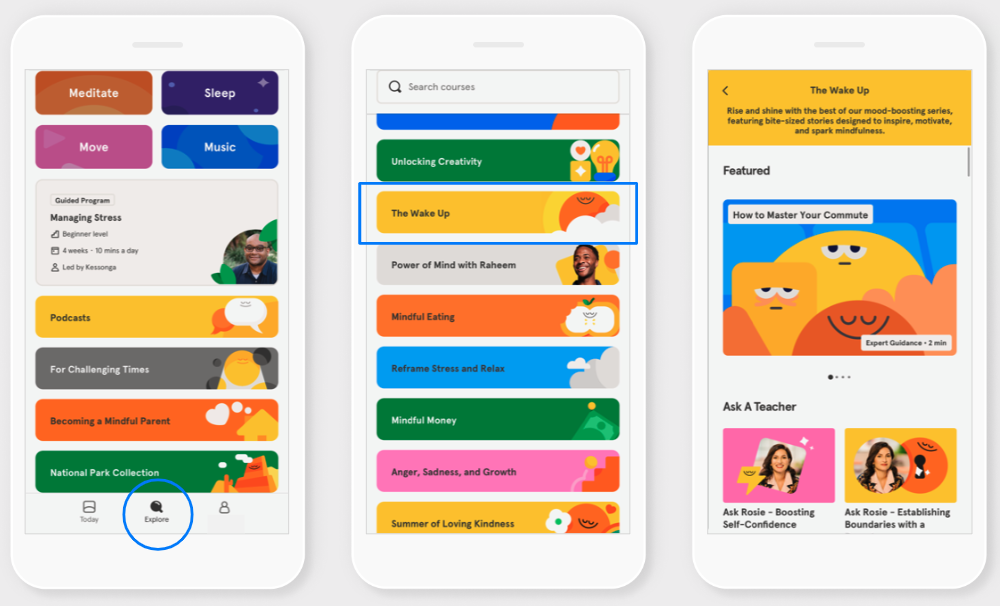 Need more help? Email us at help@headspace.com.